You may not have decided on what to do for Mother's Day. But at least your mom can expect a card.
Nearly 80 percent of Americans plan on purchasing greeting cards for the special women in their lives, according to the National Retail Foundation.
'Tonight': #MomQuotes Hashtags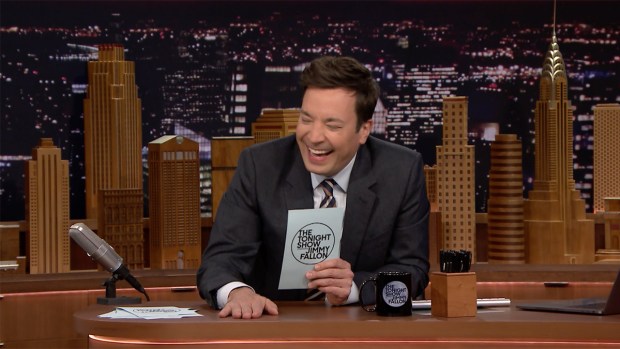 In honor of Mother's Day, Jimmy Fallon reads his favorite tweets with the hashtag #MomQuotes.
(Published 6 hours ago)
If snarky messages are your thing, joking and rude cards abound online. One card on Etsy reads, "I love you more than dad," while another says, "You may have carried me for nine months, but you'll always carry me financially." Others reference giving birth and "ruining" mom's body, while some explicitly say, "I hate you."
Crafting a more uplifting Mother's Day card that speaks to you can be a challenge. But don't worry. American Greetings and Hallmark, two of the nation's largest stationery retailers, have plenty of advice for penning that note.
Mothers From Hell: 5 Films That Will Make You Kiss Your Mom
Anne McEvoy, a senior writer at American Greetings, said people are finding it pays to be "honest and real."
She said there's no way to pinpoint whether a more sentimental card is better than a cheesy, humorous card. But humorous cards often sell more for Father's Day than Mother's Day, she said.
15 Films for the Perfect Mother's Day
When picking the perfect card for your mom, go the "simple and sincere" route, she says.
Keely Chace, a Hallmark Master Writer offers tips for writing cards to mothers, mother figures, grandmothers and more in a blog post on the stationery company's site.
McCarthy as Spicer Cruises NYC Streets on Mobile Podium
Some of her suggestions for writing out cards for mothers include simple phrases such as:
"You're my one and only mom, and I'll always have a special place in my heart for you."
Royal Family Photos: Kate Visits Luxembourg
"Sorry if I drove you crazy sometimes. I only did it because I love you!"
"To my mom, my friend, my angel."
'We Finally Agree': Trump Retweets O'Donnell on Comey Firing
McEvoy said that when she sits down to write a card, she tries to think of a particular type of mother — but when it comes to crafting a message for your own mother, it all comes down to individual relationships.
"Nobody knows your mom like you do," she said, "So trust your instincts."
'Late Night': Dewan Tatum Dishes on New 'World of Dance'
Jenna Dewan Tatum chats with Seth Meyers about her new show "World of Dance," which she said she joined to learn Jennifer Lopez's secrets.
(Published Friday, May 12, 2017)
She added that relationships with people who aren't necessarily a mother, but are like a mother, are important to celebrate, too. Stationery companies offer selections of cards that cover such relationships.
Some of Chace's recommendations for writing out a card for mother figures include:
Sorry, Not Sorry: Harvey Not Apologizing for Staff Rules
"With love to an amazing lady…from someone who hopes to be one someday."
"Happy Mother's Day to an amazing woman I'll always admire, appreciate and love!"
'Tonight': Ragtime Gals, Tina Fey Sing 'That's What I Like'
The Ragtime Gals sing a barbershop quartet version of Bruno Mars' "That's What I Like" with Tina Fey.
(Published Thursday, May 11, 2017)
But as McEvoy said, nobody knows your mother — or mother figures — like you do. So keep it sincere and write from the heart.
Published 2 hours ago | Updated 58 minutes ago
source: Nbcnewyork.com
Latest posts by Juan Carlin (see all)