The recent announcement of Prince Philip's impending retirement from public life marked the end of an era – or error, depending on how you view it.
As Netflix' excellent "The Crown" reminded, Philip chafed at playing a ceremonial second fiddle to his wife, Queen Elizabeth II. And his history of, in the most generous interpretation, tone-deaf utterances brought into question his suitability for his role and the very purpose of a royal family in modern times.
Sorry Mom: Olympians Apologize For Mother's Day
In honor of Mother's Day, NBC asked several Team USA athletes if there was anything they'd like to apologize to their mom about what they may have gotten away with as kids. Here's what they had to say.
(Published 5 hours ago)
But more than anything, the news highlighted how long it's been since the now 95-year-old Philip and 91-year-old Elizabeth grabbed the world spotlight with their 1947 wedding.
Her record-setting nearly 64-year reign has spanned most of the lifetime of their son, Prince Charles – who, at 68, may have given up on becoming king.
McCarthy as Spicer Cruises NYC Streets on Mobile Podium
But history and current times alike can spur artists to ask "What if?" One great case in point: the 2014 play "King Charles III," which imagines the once bonnie prince finally securing the crown as a senior citizen.
A TV adaptation of the drama airs on PBS Masterpiece Sunday, offering the latest high-quality pop cultural take on a royal reality show that's been playing out since rise of television.
Royal Family Photos: Kate Visits Luxembourg
Playwright Mike Bartlett weaves his insightful fantasy in free verse, lending a Shakespearean groove to the ongoing soap opera.
Allusions to the far earlier Elizabethan abound: King Charles carries touches of King Lear and Hamlet, and Lady Diana shows up as a ghost straight out of Denmark. Prince Harry faces a Prince Hal like dilemma. Duchess Kate Middleton emerges as a Lady Macbeth-like schemer.
Colbert Gleefully Responds to Insults From Trump: 'I Won'
As with the best of the Bard, "King Charles III" is accessible in its story (rooted, in part, in a timely struggle over the power of the press), and its language, by turns airy and earthy.
The PBS broadcast of the BBC production offers a chance to take in from home one of the stronger dramas to grace London and Broadway in recent years.
'Tonight': #MomQuotes Hashtags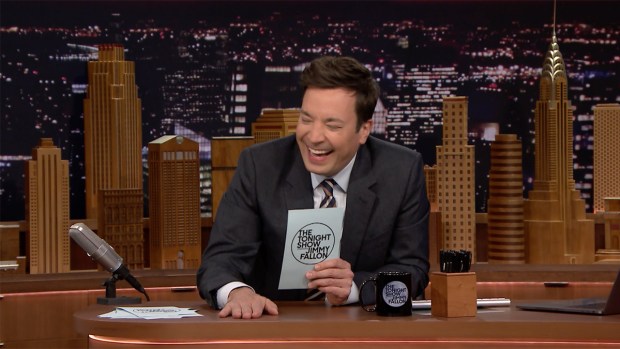 In honor of Mother's Day, Jimmy Fallon reads his favorite tweets with the hashtag #MomQuotes.
(Published Friday, May 12, 2017)
More poignantly, the special provides an opportunity to catch a great performance by Tim Pigott-Smith, who died suddenly last month at age 70, not long after notching Olivier and Tony nominations for his portrayal of a conflicted Charles.
Speculation flows over whether Prince Charles will cede the throne to William when Elizabeth steps down or goes on to another kind of kingdom. Whatever the aging heir's eventual decision, "King Charles III" underscores that no matter what their fate, the royals never fade away.
How to Write a Good Mother's Day Card
Hester is Director of News Products and Projects at the City University of New York Graduate School of Journalism. He is also the author of "Raising a Beatle Baby: How John, Paul, George and Ringo Helped us Come Together as a Family." Follow him on Twitter.
Published 43 minutes ago | Updated 40 minutes ago
Copyright NBC Owned Television Stations
source: Nbcnewyork.com
Latest posts by Juan Carlin (see all)