Late-night host Stephen Colbert fired back Wednesday night at his critics who took issue with his joke about President Donald Trump, accused the comedian of being homophobic and spurred the hashtag #FireColbert on Twitter.
"Welcome to 'The Late Show.' I'm your host, Stephen Colbert," he said at the opening of the show. "Still? I am still the host? I'm still the host!"
5 Over-the-Top Met Gala Outfits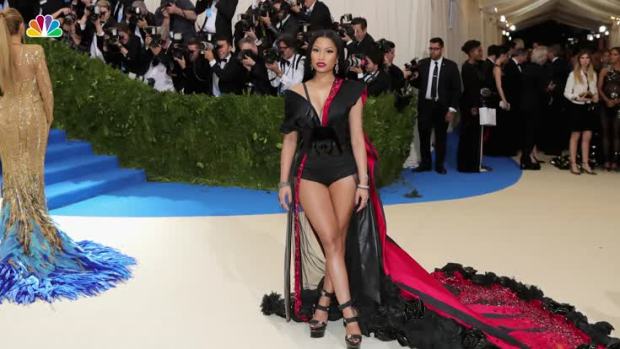 5 Over-the-Top Met Gala Outfits
(Published Tuesday, May 2, 2017)
He went on to explain why he hurled a series of insults at Trump in his Monday show, which included making reference to a sex act between Trump and another world leader.
"I was a little upset at Donald Trump for insulting a friend of mine," Colbert said, referring to fellow CBS TV host John Dickerson of "Face the Nation," a show Trump said he likes to call "Deface the Nation."
Brad Pitt Speaks on Quitting Drinking, Divorcing Jolie
"So at the end of that monologue," Colbert added, according to a CBS transcript obtained by Variety. "I had a few choice insults for the president in return. I don't regret that. He, I believe, can take care of himself. I have jokes; he has the launch codes. So, it's a fair fight."
Colbert didn't apologize for his candid words but did offer clarification on his personal views.
Best Red Carpet Looks From the 2017 Met Gala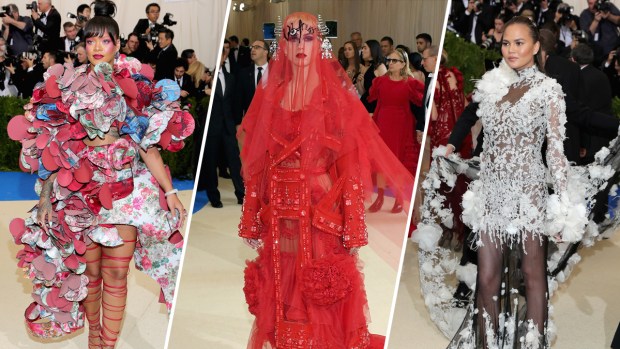 "So while I would do it again, I would change a few words that were cruder than they needed to be," Colbert concluded. "I'm not going to repeat the phrase, but I just want to say for the record, life is short, and anyone who expresses their love for another person, in their own way, is to me, an American hero. I think we can all agree on that. I hope even the president and I can agree on that. Nothing else. But, that."
Published at 2:46 AM EDT on May 4, 2017 | Updated at 2:54 AM EDT on May 4, 2017
source: Nbcnewyork.com
Latest posts by Juan Carlin (see all)