Loading ....
This month marked the one-year anniversary of the "Late Night with Seth Meyers" recurring character "Anniversary Guy" dressing up as Darth Maul to honor the 17th anniversary of "Star Wars: Episode I – The Phantom Menace."
Anniversary Guy (show writer Conner O'Malley) occasionally spouts obscurities from the studio audience to parody the media's obsession with manufactured and overblown pop culture benchmarks. He most recently showed up in green to celebrate the seventh anniversary of "Shrek Forever After."
WATCH: Pippa Middleton Post-Wedding Kiss
Pippa Middleton and James Matthews kiss after their wedding at St Mark's Church in Englefield, England, on Saturday, May 20, 2017. Middleton, the sister of Kate, Duchess of Cambridge, married hedge fund manager James Matthews in a ceremony Saturday. Her niece and nephew, Prince George and Princess Charlotte, were in the wedding party, along with sister Kate and princes Harry and William.
(Published Saturday, May 20, 2017)
But not even O'Malley would dare mock a milestone that matters more than most, by a far, far away margin: the 40th anniversary of "Star Wars," which was released May 25, 1977.
Sure, George Lucas's space opera changed film, ushering in the era of special effects-driven fantasy epics that have only grown in number and spectacle with technological and storytelling advances he seeded.
Who's the Best TV Dad of All Time? You Be the Judge
But the strongest allure of the series is the dual "Star Wars" saga – an underdog tale that's long played out on and off the screen.
The original installment sprouted two more classics, followed by a 16-year layoff and a troika of underwhelming films that began with "The Phantom Menace," now nearly two decades years into its stint as a punch line.
2017 Billboard Music Awards: Top Moments and Looks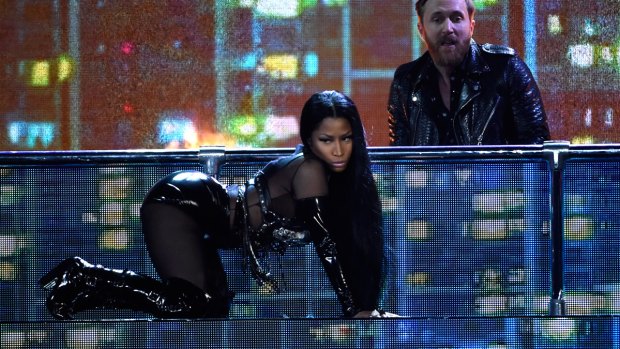 Chris Pizzello/Invision/AP
But the series came back full force under Disney's ownership with 2015's "Star Wars: Episode VII – The Force Awakens," J.J. Abrams' masterful melding of the old and new. Last year's "Rogue One," the missing link between Episodes III and IV, blasted its way into the top four of the "Star Wars" canon.
The 40th anniversary arrives less than seventh months before the slated opening of "Star Wars: Episode VIII – The Last Jedi," which heralds the return of Luke Skywalker and the likely bittersweet final bow of Princess Leia, following Carrie Fisher's death.
Elvis' Private Jet Set to Be Auctioned After 30 years
That fans desperately want "The Last Jedi" to be great speaks to the enduring pull of a series with a deeply committed intergenerational base of followers. Likely among them is O'Malley, whose goofy, know-it-all character celebrates, mirrors and lampoons the outsized passion of pop culture enthusiasts looking for any excuse to relive past glories.
"Stars Wars" may take place a long time ago, but it's rooted in a new hope – the kind that makes it okay for all of us to be Anniversary Guy for a day.
'Tonight Show': Perry's New Song Is Her Anti-Bullying Anthem
Katy Perry addresses rumors that her single "Swish Swish" is about someone everyone knows and gets hyped about her touring partnership with Boys & Girls Club of America.
(Published Saturday, May 20, 2017)
Hester is Director of News Products and Projects at the City University of New York Graduate School of Journalism. He is also the author of "Raising a Beatle Baby: How John, Paul, George and Ringo Helped us Come Together as a Family." Follow him on Twitter.
Published 48 minutes ago | Updated 47 minutes ago
Copyright NBC Owned Television Stations
source: Nbcnewyork.com
Loading ....
Latest posts by Juan Carlin (see all)